Oh welcome to our Gingerloft challenge:) I have been stuck at home 5 days due to our big snowstorm. We got 15 inches tues then 4 yesterday and more expected tonight. I am ready for spring. Thanks to everyone that joined us for our last challenge. I loved looking at the entries. Our DT and GDT have done a wonderful job for you this week. The digi set Vintage Valentines is our weekly special. Many of our DT decided to use images from that set We want to see the color red. Any theme just make red a main color and we want to see it. The random prize this challenge is 3 digis of your choice from www.gingerloft.blogspot.com our top 3 will be the next challenge Guest DT. OK So our Guest DT is up 1st
Hi, I´m Gry-Heidi from Norway. I´m addicted to paper and stamps and use every free minute I have to this fantastic hobby.
Through my blog I have met sooo many nice people all around the world.
I am so thrilled to be a guest designer for Gingerloft this week. I have made a little box with the beautiful image "The Kiss".
Inside there is room for some chocolates.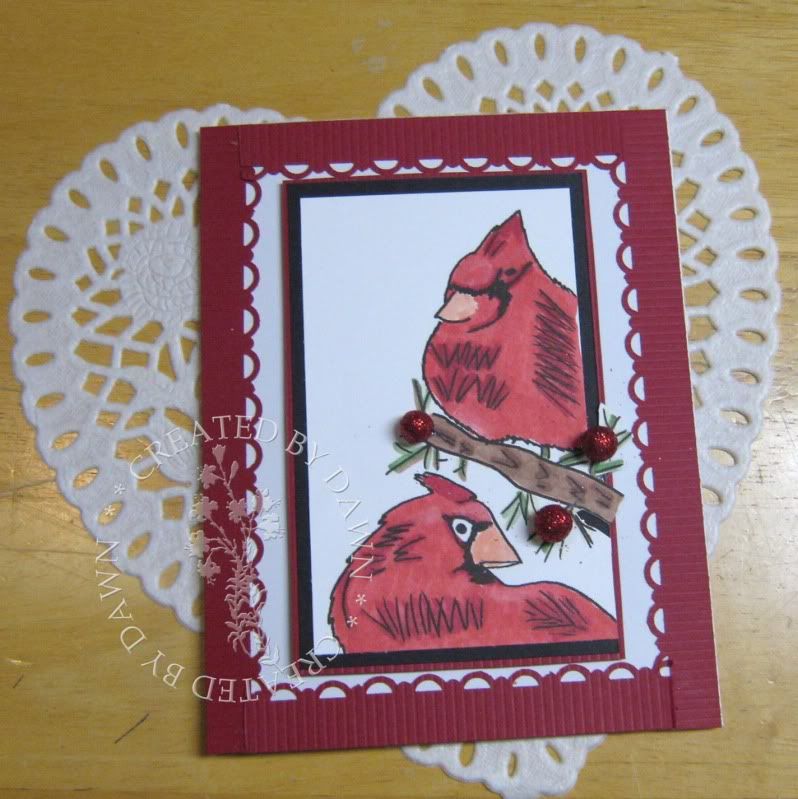 Dawn using two cardinals
Hi! My name is Dawn and I have been an avid paper crafter for the last almost three years. Prior to that
I did sewing and wood projects.I have had my craft blog almost two years,
My blog is a mixture of cards, scrapbooks and fun
,

friendship and paper crafts, where everyone is at the same level no matter how talented or experienced.
I try to fit as many challenges in as I can in my busy schedule because I love testing myself to learn and attempt everything.
Thank you for letting me join you this week.
Gale using vintage valentines
Lynn
using
vintage valentines
Shell
using
stitched Hearts
You have until Feb 19 at midnight to play